Seems like you're struggling with some stove problems? If that's so, put all worries aside! Our company is just one call away and ready to tackle any stove repair Dallas request. You only have to drop us a call and tell us what went wrong with your appliance. Is one of the gas burners out of order? Are the electric burners heating up slowly? Perhaps, the oven of your stove is not working? No matter what, we've got you covered. Just turn to us and experience a hassle-free stove repair in Dallas, Texas.
We serve all stove repair Dallas needs rapidly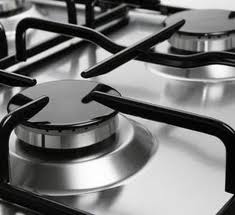 When something happens to your stove, you simply can't wait. You need same day cooking appliance repair Dallas TX service. And that's exactly why opting for us is in your own interest. You see, we always act rapidly. When the appliance in question is a cooking stove, we send pros on the double. Who wants to take any risks with a gas stove? Who wouldn't want to get their electric stove fixed in no time? So, do call us! Let us assure you one more time that we cover all stove service needs superfast.
Get the job done by an expert stove service tech
By finding Dallas TX Local Appliance Repair, you can relax knowing that the job is done in an expert way. We don't just assign anyone for such repairs, but the best specialists in the domain. The techs are responsive, knowledgeable and fully equipped. They are trained to fix gas stoves. They are well-versed in electric stoves of all major brands. So, have no worries! No matter how your cooking appliance is powered, no matter the problem, expect to get a truly safe and effective repair service.
Full services. Call us for stove installation or upkeep
While we mostly address repair requests, it doesn't mean that we can't be of help with a new stove installation or maintenance. As a pro team, we are ready for any stove service in Dallas. Is it the first time you're getting a gas stove? We'll send a pro to install it with no hitch. Want your electric model tuned-up? No problem. We'll provide an expert to maintain it to a T. And don't fret! If there's a need for anywhere in Dallas stove repair, we'll direct a tech your way before you know it. Just give us a ring.